November 2016

Hard to believe it is November already and we have not even had the heat on yet, and YES, I am still wearing my flip flops! And where has 2016 gone? I had so many things on my "to-do list" that never even got looked at - how does that happen? I think I need a "good twin" to take on some of my ideas that I seem to never have time for.... hahaha



John was in the hospital again for two and a half days last week which set us back a bit - so sorry this newsletter is a bit late..... hope you will still be able to register for several of our upcoming Make It Take It sessions - we have planned some fun things that will be great for gift giving or just for yourself!

We are quickly approaching the holiday and Christmas season and would like to get a few fun Make It-Take It sessions and classes in to help you with your gift giving ideas.... projects that will be welcomed gifts and home decor items that are quick to make .... "sew" give your self a little fun and social time away from all those daily jobs and chores and join us while exploring our many creative juices in our
Make It-Take It Sessions listed below.


WHATS NEW and RE-STOCKED KITS and FABRIC
WINTER BLUES PANEL QUILT KIT - $34.00
Re-Stocked Kits
Kit includes fabrics for the quilt top, binding and the pattern - this pattern can be used with any seasonal panel of your choice. Pattern also available for $6.00


CHEVRON CHICKADEES QUILT KIT - $85.00
Re-Stocked Kits & limited quantities available
Kit includes fabrics for quilt top, binding and pattern - approx. finished size 65" X 79"
Pattern also available for $10.00 - This is a beautiful winter quilt


CHICKADEE GATHERING QUILT KIT - $68.00
Re-Stocked Kits & limited quantities available
Kit includes fabrics for quilt top, binding and pattern - approx. finished size 60" X 70"
Pattern also available for $6.00


WINTER CHICKADEE COLLAGE QUILT KIT - $72.00
Re-Stocked Kits & limited quantities available
Kit includes fabrics for quilt top, binding and pattern - approx. finished size 63" X 90"
Pattern also available for $10.00


NEW PRODUCTS
More great new fabrics have been arriving - stop in and see what is new - some are flying off the shelf so you don't want to miss out!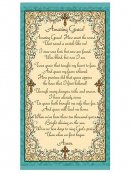 AMAZING GRACE PANEL AND COORDINAES
Finally our Amazing Grace Panel and several coordinates have arrived - just in time for putting together a quick and "amazing" quilt for gift giving and keeping for your self..... not sure how long these will last! Watch for an upcoming class on making a quilt with this beautiful panel and fabrics


Frost Charm Square Pack - $13.00
This is a beautiful Charm Square (5") pack of 40 pieces, sparkly, glittery, winter fabrics that would make a stunning quick quilt for winter decorating - could be used and displayed thru the entire winter!


Urban Oasis Charm Square Pack - $13.00
This is a great bright and bold print Charm Square (5") pack of 42 pieces, right up our love for the modern elements and colors. Create a modern quilt and have fun displaying this beauty.


New York Beauty Bowl Kits $19.50
Everything you need to make one bowl - these are fun and beautiful accents for the holiday and gift giving.... Sign up for our class o December 9th and make this beautiful bowl!


Fabric Fusion Adhesive Pen - I'm anxious to use this great adhesive for our Make It Take It ornaments and other projects - this pen style adhesive applicator will make placing the glue in small places so easy! Pick one up while here for an ornanemt session!


Ultimate Marking Pencil - if you have used the Ultimate Pounce Powder for marking quilts then you should love their Ultimate Marking Pencil - the pencil is just the solid form of the powder version and it's easily sharpened with a crayon sharpener..... great for marking all sorts of things for easy sewing and removal!


MAKE IT TAKE IT SESSIONS & CLASSES - Call today and register

1. NO SEW ORNAMENT HOP - No sewing experience needed - so bring a friend that doesn't sew or friends that do and join us for a fun day of making "no sew" ornaments! Go home with several completed ornaments - then you can make more for gift giving or tree trimming! We will have several stations set up for you to "hop" from one to another and learn these fun to make ornaments, Folded Stars, Lace/Ribbon Stars, Card Stock Ornaments. Folded Pinwheels..... Sessions will run all day... NO Session Fees - Cost of individual ornament kits range from $1.50 to $5.00
Saturday - November 26th - 10am - 4pm - please call so we have sufficient kits ready.....

2. PRAIRIE POINT TREE - No sewing experience needed for this great table decoration so bring your non-sewing buddies and go home with a great decoration for your table.... No Session Fees - Cost of kit $15.00 - Tuesday, November 29th from 11m - 2pm - please call to get registered so we have sufficient kits ready for you.

3. KITCHEN ESSENTIALS - Join us for a fun evening of making some great gifts - we will be making all three items - Microwave Bowls, Tree/Bouquet Napkins and Bowl Covers. Any of these items would make great gifts by themselves, but give all three as a gift and you will be on the favorite list! NO Session fees - Cost of individual kits only. Tuesday, November 29th from 6 - 9pm - Please call to get registered so we have sufficient kits ready. Bring sewing machine, decorative threads and general sewing supplies.

4. QUICK QUILT AS YOU GO PLACE MATS - join us in this session and make some great place mats in no time at all - combining piecing with quilting and get those gifts done quicker! NO Session fees - Cost of kits only - includes all fabric and batting for 4 mats - $22.00. Wednesday, November 30th from 1 - 3pm - Please call to get registered. Bring sewing machine, thread and general sewing supplies.

5. PET COLLARS - How about decking out the pups and kitties for the holidays with new fancy collars? Come learn to make them to fit your pets and they will be strutting their stuff all ready for holiday guests. We carry all sizes for dogs and cats, and for cats the hardware has a pull away release. Measure your pets neck prior to class so the correct size is made. NO session fees - Cost of collar webbing and closure hardware only..... Thursday, December 1st from 11am - 1pm - Please call to get registered

6. POST CARDS - This is a fun way to send a special mini quilt or other design to friends and family for Christmas and the holidays! Gather up a bunch of scraps or 5" squares, some embellishments, buttons, thread, yarn, what ever you think you might want to create with and come learn some fun ways to create fabric post cards - create trees, snowmen, birds, flowers, etc. .NO session fees - Cost of post card only - $6.00. Friday, December 2nd from 1 - 3pm

7. QUICK PILLOW COVERS - Looking for a fast way to change up the look of your sofa, chair or beds for the changing season or holidays? How about quick pillow covers that are beautiful and easy to make and store flat - the possibilities are endless. NO session fees - Cost of pillow kit only - $18.00 makes two matching pillow covers. Friday, December 2nd from 6 - 9pm Bring sewing machine, thread and general sewing supplies.

8. PANEL QUILTS - Need a pretty quilt for a gift, but are short on time? How about a quilt made with a beautiful panel - we will guide you through creating the quilt in this session and you will be ready to quilt and bind in time for Christmas! NO session fees - Cost of quilt kit only - $36.00 kit includes fabrics for top and binding. Tuesday, December 6th from 1 - 4pm Bring sewing machine, thread and general sewing supplies.

9. FOLD N STITCH ORNAMENT - These fold n stitch ornaments are from the same designer as the popular Fold N Stitch Wreath, and Candle Mat. Join us as we fold and stitch our ornament that will hang beautifully on your tree or gift it to someone else! NO session fees - Cost of Kit only - $15.00 makes one ornament. Tuesday, December 6th from 6 - 9pm

10. TEA TOWELS - We all need tea towels for our kitchen or they could also be used as special guest towels in bathrooms - join us for a fun time creating tea towels for the Christmas and holiday season, or make them for a gift and include other seasons of the year.... NO session fees - Cost of Tea Towel and embellishments only . Thursday, December 8th from 11am - 2pm Bring sewing machine, threads and general sewing supplies.

11. NEW YORK BEAUTY BOWL - Have you seen the new bowls made with fabric and then molded over a bowl for a stunning table decoration? Great for sewing supplies, hair clips, desk supplies, or just about anything you need a cute way to store and display.... Join us for a session on making one of these cool bowls. No session fees - Cost of kit only - $19.50 makes one bowl. Friday, December 9th from 6 - 9pm - Bring sewing machine, decorative threads and general sewing supplies. SAMPLE ON DISPLAY IN SHOP

12. IT's A WRAP BEGINNER - Everyone loves making and giving these great coasters, hot pads, etc. and this is the time to whip some up for quick gifts for Christmas and holiday giving. Join us for this class and learn all the basics and go home with a completed round hot pad and the start of an oval one..... SAMPLES ON DISPLAY IN SHOP
Date: Wednesday, December 14th from 10am - 1pm
Cost: $20.00
Supplies: It's a Wrap Book, Clothes Line (be sure to get the right clothes line and buy from us) Fabric Strips, Fabric Glue - we carry all the supplies
Needed: Sewing machine, Walking foot (if you own one it makes things a bit easier), assorted thread colors, general sewing supplies

13. DIVA WALLET CLASS - this is such a great wallet and has so many great spots for all we need to carry - add the RFID fabric in it to protect your credit cards from theft and you are set to go. SAMPLE ON DISPLAY IN SHOP
Date: Wednesday, December 14th from 6 - 9pm
Cost: $20.00
Supplies: Diva Wallet Pattern, Wallet Frame, Fabric, Fusible, RFID Fabric
Needed: Sewing machine, rotary cutter, ruler, thread, general sewing supplies

14. PEEK-A-BOO SNOWMAN RUNNER - This is one of the cutest snowman runners for the winter months and all the little ones in your family will have fun peeking at his face by lifting his hat.... pattern includes a bonus bib for the tiny ones in your family..... Join us for a fun winter project that will bring smiles to everyone around your table! SAMPLE ON DISPLAY IN SHOP
Date: Friday, January 6th (2017) from 6 - 9pm
Cost: $20.00
Supplies: Peek-A-Book Pattern, Fabric, Fusible Web
Needed: Sewing machine, rotary cutter, ruler, thread, general sewing supplies

15. WHISPER QUILT - The soft rich colors of the Whisper fabrics and the modern look of the design will make this quilt a beautiful addition to your home decor for the New Year! This is one of my favorites.... SAMPLE ON DISPLAY IN SHOP
Date: Thursday, January 12th (2017) from 1 - 4pm
Cost: $20.00
Supplies: Whisper Pattern, Fabric - Kit is available
Needed: Sewing machine, rotary cutter, ruler, thread, general sewing supplies

16. CHRISTIAN PANEL WALL HANGING - Using a panel with Christian verses makes this wall hanging a very special one for yourself or for giving to a Christian friend.... Using the panel and some great star techniques from the Scrappy Star Book will make this project shine! Join us and learn the star techniques and create stunning projects. SAMPLE ON DISPLAY IN SHOP
Date: Wednesday, January 18th (2017) from 6 - 9pm
Cost: $20.00
Supplies: One Christian Panel, Scrappy Star Book &Template, Fabric
Needed: Sewing machine, rotary cutter, ruler, thread, general sewing supplies

CALL TODAY TO GET REGISTERED INTO OUR MAKE IT TAKE IT AND CLASS SESSIONS - DON'T MISS OUT ON ALL THE FUN WE WILL BE HAVING MAKING GREAT GIFTS AND QUILT PROJECTS!

Watch for these coming soon -
Stripology Scrap Classes * Tuffett Classes * Amazing Grace Panel Quilt Class Quilt Barn/Covered Bridges Panel Quilt Classes * It's a Wrap Scrap Party
Quilts of Comfort Charity Sew in Dates


Blessings and Happy Quilting!

Colleen, John and Staff
24231 Apple Tree Lane
Plainfield, Illinois
815-609-5831
hhquilting@comcast.net