One day at a time .....
NOTE:
We will be closed Thursday, December 2, 2021 for personal reasons - we hope this does not inconvenience your!
Merry Christmas - Blessed Holidays Our wish is for peace, joy, health for everyone celebrating their special holiday during this season and all of 2022!



Retired Sample Sales - you can find available retired sample sale quilts, runners, etc. in our Sales section of the web site - I have got a few posted and will add more as I have a few minutes free time.... Not available to purchase through the web site so you will have to call me direct (815-609-5831).. I will be posting on our web site and Facebook page .... some retired samples are completed (quilted and bound runner/toppers/quilts) while some are just tops - they have never been personally used - only displayed in pet/smoking free shop environments....
****************************************************
PLEASE NOTE:

over 1500

bolts of fabrics

now on our web site - amazing how much work it was but so excited that I am current and will add new fabrics as they arrive. Crazy that it too me 15 years and Covid19 to decide to do this.... all our fabric is top of the line "quilt shop only" quality and are priced between $8.00 - $11.25 yard regardless of what manufacturer it is - we don't charge more for batik or fabrics with metallic accents. If a bolt is listed "END OF BOLT" we have discounted the fabric price by 20% ... extra savings for you! Hope you check out our beautiful fabrics and that we can be of service real soon! Happy browsing and shopping.
Also, check out our

patterns

as we currently have over 500 in the shop and I am starting to drastically drop the price on specific patterns that were $8.50 - $10.00 down to $4.00 - up, to reduce our inventory.... once a pattern is sold it may not be brought back so check out our patterns often as I will keep adding more discounted ones until I have a bit more manageable inventory. My down-sizing brings great savings into your pockets.


NO

... we are not closing our shop or web site, just simplifying a bit.


Shop hours during COVID19 period will be:
Masks must be worn by all entering
Tuesday thru Friday from 10am to 3pm
Saturday by appointment only
Sunday and Monday closed
Or call 815-609-5831
I have been a bit slow on the reopening of the shop, as you may not know, I have three autoimmune diseases and am being extremely cautious and a bit nervous. Please be considerate of all our other quilting friends/shoppers - if your work or your family situation makes you a higher risk possibility, or if you are not feeling well, please do not come to our shop. Please leave children at home during this time, we love seeing the kids but it is harder to keep them occupied while you are distracted by all the beautiful fabrics and products.
For your convenience, we will continue to provide curbside service or mail products to you.


When Entering the Shop we have hand sanitizer on a small table, please use as your enter and again when you are leaving the shop.
Also, during this time, our shop restroom will NOT be available except upon request, so we can know when it's used to maintain proper sanitizing.

Masks must be worn by each customer to provide additional safety measures. If you forgot one you can purchase a disposable mask from us for $1.00 ea. Our staff will also be wearing masks.

Social Distancing - There will be a limit of 4 customers in the shop at any one time. If you arrive and there are already 4 here, we will ask that you patiently wait in your car. We expect customers to maintain the recommended 6 foot distance from other customers and staff.

Classes/Demos will not resume at this time. This will be reconsidered at a later time if Covid19 issues all for safe consideration and participation

If you have an questions or suggestions for our shop opening, please feel free to call me.

Thank you for your support and respect of our opening guidelines.

We "sew" look forward to seeing you!!!

*************************************
Quilts of Comfort Program update.......
Sadly on June 20, 2021 a tornado ran a 16 mile path through Naperville and Woodridge, IL..... Our Quilts of Comfort program was able to deliver 118 quilts and 178 pillowcases to Woodridge for those that lost so much from this disaster. Please keep all these folks in your prays and send them virtual hugs and love.....

*************************************
Newly Arrived Fabrics - plus coordinates
Ophelia by Northcott .... 5 coordinated bolts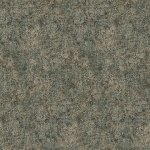 September Morning by Northcott

Gift Certificates are always a welcomed gift!

************************************************
Welcome to the site!
If you're looking for a refreshingly unique blend of creativity you've come to the right place for all your quilting patterns, kits, notions and supplies. Harvest House Quilting provides you with original design quilting patterns and kits to get your creative side in motion, not to mention we are your source for quilting tools every step of the way. While you're here be sure to check out our beautiful stained glass designs as well!?
Read more...


Colleen, John and Staff
815-609-5831